Preventative Care/Health Maintenance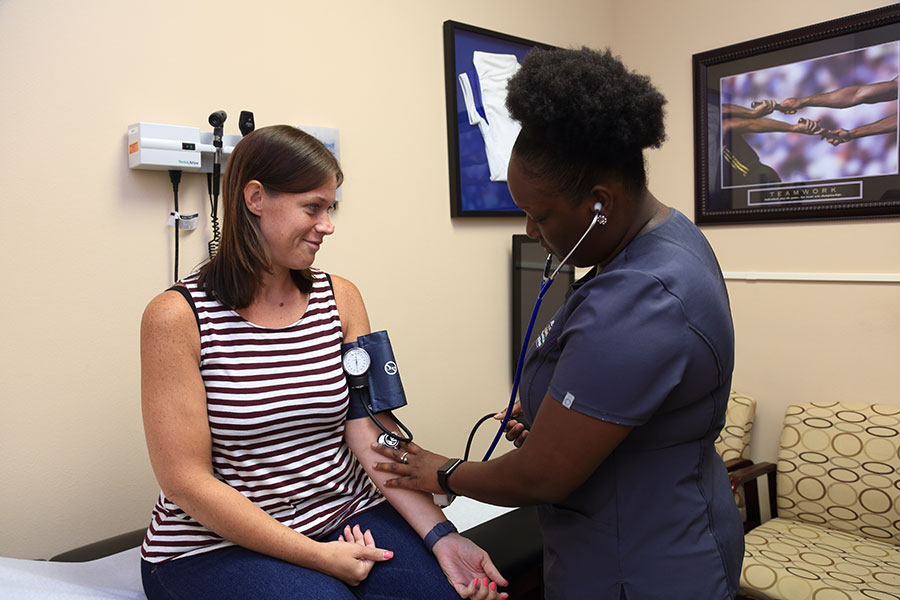 Dr. John Hill and his talented medical staff provide passionate medical care for the whole family using the latest technology in Preventative Care and Health Maintenance. If you live in DeLand, Orange City, Deltona or DeBary and are searching for a caring and trusted family physician, visit our offices today to learn more about how we can help you live a healthier life.
At West Volusia Family and Sports Medicine, we've heard plenty of excuses from people who aren't convinced that constant vigilance over their health is needed:
"I just don't have the time to come in."
"I don't want to have to pay a copay when I feel fine."
"My body will tell me when there's something the matter."
"What good does a check-up do me if I already feel great?"
Let's face it, we understand that no one likes going to the doctor's office. You may feel your best and think it unnecessary to see your doctor on a regular basis. The truth of the matter though, is that even when you are feeling great, that doesn't mean that things aren't going on inside your body.
Many patients think they should call only when they are starting to feel sick, but by doing routine checkups you can actually prevent that sickness from surfacing. Other patients think that even though they might not feel at their best, that if they wait it out the issue will go away in time.
The problem with this is that an ailment that goes undiagnosed could be the cause for other health issues to occur. This could lead to many more visits in your future, at a significantly higher cost, which no one wants.
Preventative care is the easiest way to make sure that your health is in tip-top shape at all times. Just like preventative maintenance keeps your car running strong for as long as you own it, you want to do the same for your health.
Regular checkups with your primary care office and doing regular lab-work help keep you at your healthiest. Don't allow your health to strand you on the sidelines. Remember, the importance with preventative care and health maintenance is an early diagnosis. The faster you know, the faster you can get treatment.
Schedule Preventative Care
Call West Volusia Family and Sports Medicine at (386) 774-0016 to start building a health maintenance plan with your provider that is specifically geared for your needs and help you build your quality of life to the best it can be.
Schedule a check-up today, and get started towards living a healthier, happier life!